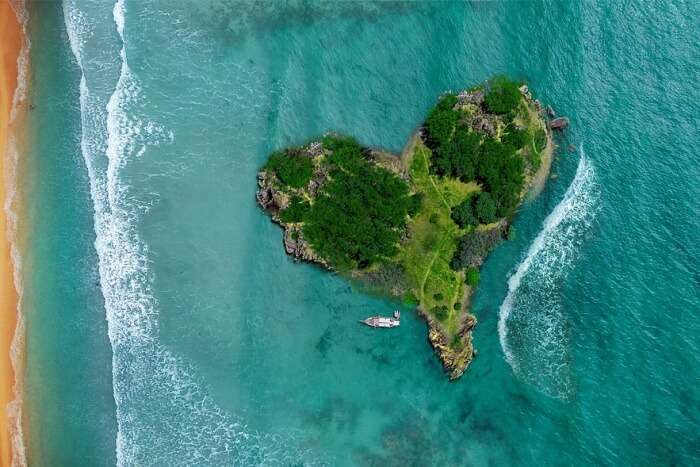 The luscious waves of an ocean, the azure waters of a sea, and the playful rivers, they all are symbols of love and romance. If you think your love is as deep as an ocean and as pure as a river, then your true abode is a gorgeous island encircled with water for miles and miles. I think all the hopeless-romantics have already started dreaming about spending their vacation with their loved one on one of these heart shaped islands. Although some of the islands are uninhabited, their beauty makes them worth visiting.
10. Kleine Muritz, Germany – Snuggled amid a deep blue tinged lake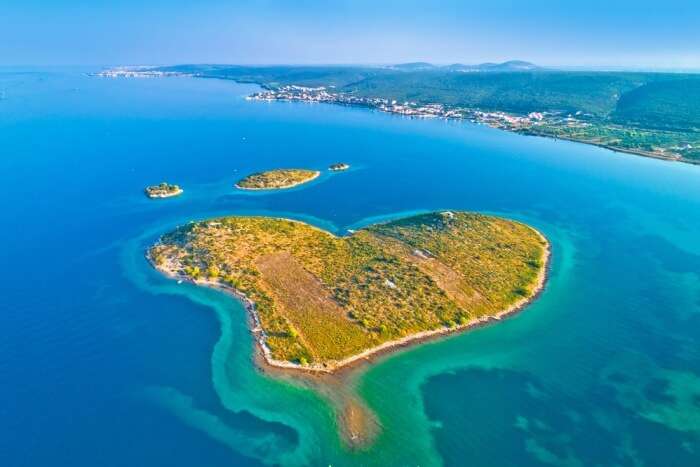 A heart-shaped islet flourishing with vegetation, yes, we're talking about Kleine Muritz Lake's island. The greens contrasting with the deep blue tinge of the lake create a soulful panorama, something you both can glance at throughout the day.
Must Read: The Most Romantic Private Islands For Honeymoon
9. Blueberry Island, Canada – A heart-shaped island you can gift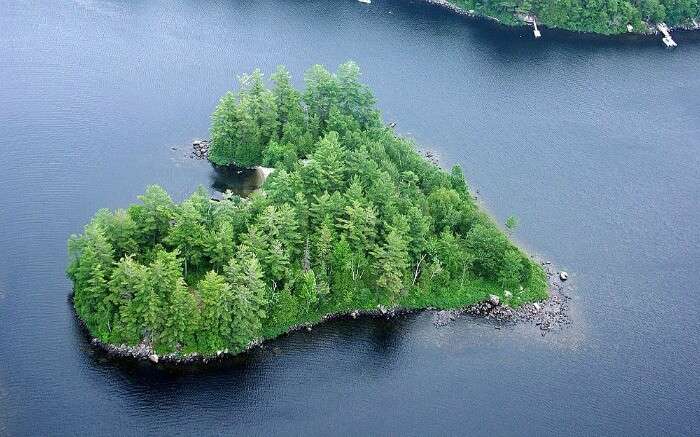 This island is on sale! Gifting flowers and chocolates have gone old school, it's time to redefine romance by gifting Blueberry Island in Canada to your special person. You don't need words to express you love anymore if you can afford to buy this island.